What is there to visit?
Guide to your stay in Sciacca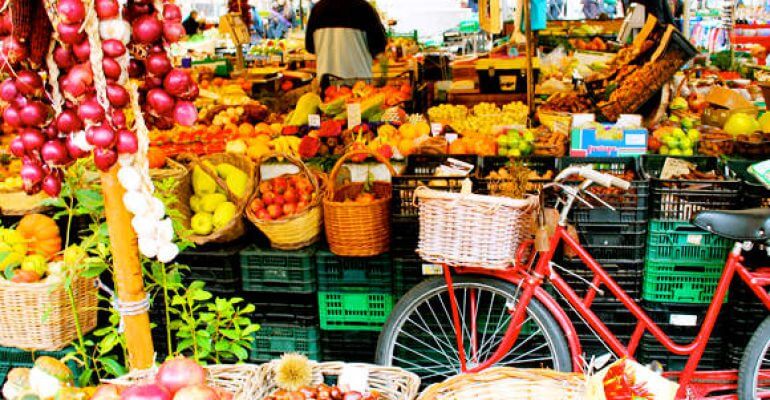 The products of the land
The territory of Sciacca can boast a flourishing economy from the agricultural sector, thanks to irrigation systems connected to " Lake Arancio" located in the territory of Sambuca di Sicilia. Local production is based on the cultivation of fruit, vegetables and legumes such as strawberries, artichokes, aubergines (eggplants), peppers, watermelons and various vegetables. The orchards produce excellent varieties of citrus fruits, apricots, pears, plums, prunes and peaches of different species. The extra-virgin olive oil and excellent wines that have been gaining first prize in various national and international competitions have also been the pride of the agricultural production of Sciacca.
There are several Sciacca mills that are devoted to the pressing of the olives which, by selecting the freshness and the quality of the product, cold press the olives and produce an excellent extra-virgin olive oil. In the last decade, small family-run food-preserving industries have developed, and have produced quality preserves of products from the land, such as caponata, jams, honey, tomato sauce, capers, olive patè and much more.
The production of wines in Sciacca and throughout the province of Agrigento  is excellent thanks to different types of soils; clay, sandy, calcareous, acidy and pebbly and to the type of Mediterranean climate with rather high temperatures in summer and mild in winter. The varieties cultivated with native white grapes are: catarratto, crecanico, grillo, insolia, white muscat and zibibbo. Those produced with red grapes are: frappato, nerello cappuccio, nerello mascalese, nero d'avola and pignatello. Alongside the autochthonous wines, there are international grapes such as Chardonnay, Merlot, Cabernet, Sauvignon, Muller Thurgau, Pinot Noir and Syrah and Italian varieties such as Trebbiano Toscano, Sangiovese and Barbera. During the summer in various wine cellars it is possible to taste the establishment's products and there are recreational and cultural activities organized.