The story
How the Bed and breakfast Casa dell'Aromatario is born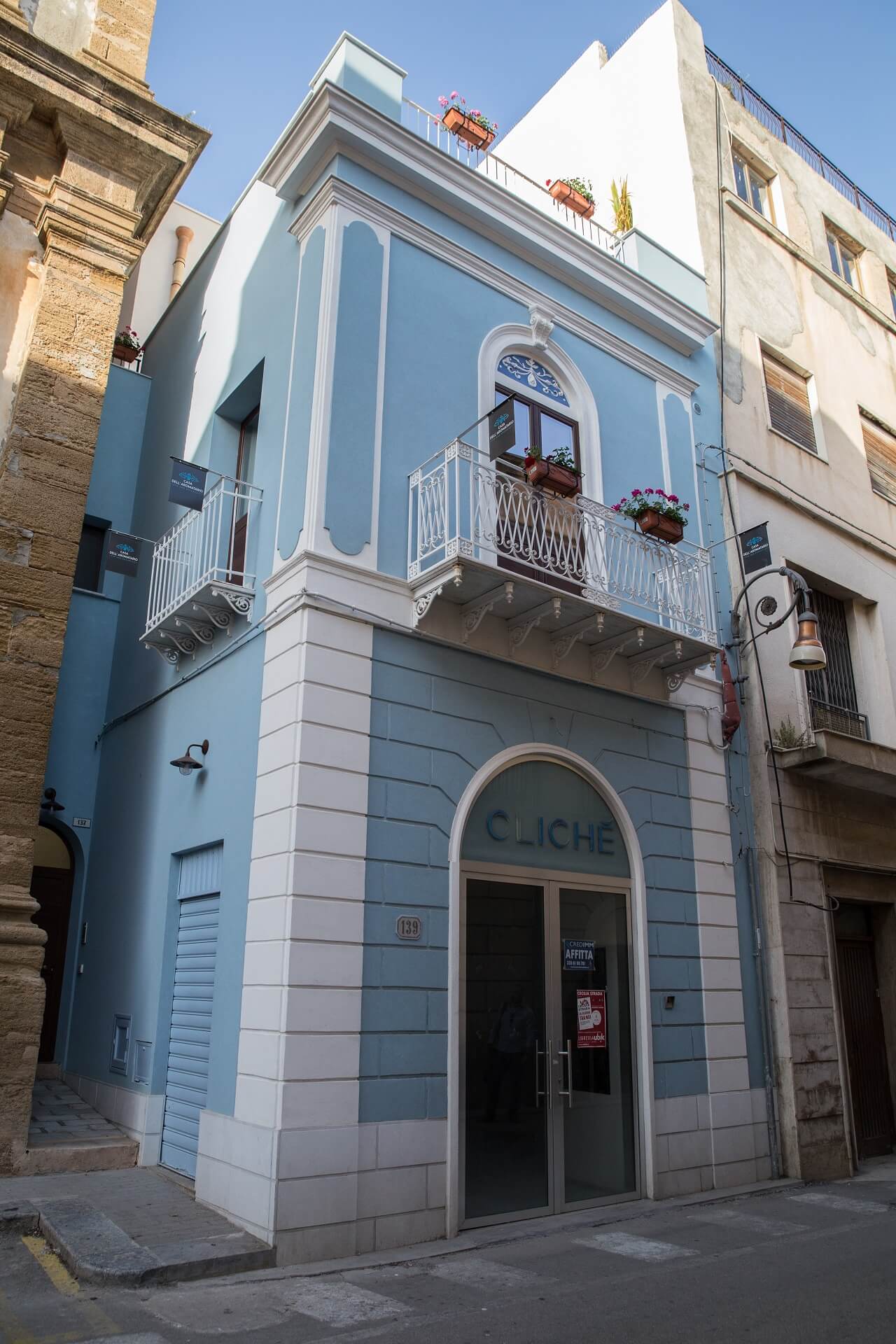 The B&B Casa dell'Aromatario takes its name from Doctor Franciscus Carusello Sconduto, a merchant who prepared and sold herbs and spices and who lived in this house in the 1700s. He was responsible for the reconstruction and planning from 1761 to 1763 of the octagonal Saint Lucia Church dedicated to the Madonna of the Light named for the presence of a well-sculptured marble statue of the Syracusan saint. Unfortunately the church was destroyed in the last century.
The B&B is located in the historic centre of Sciacca, precisely in Via Giuseppe Licata 137, next to the Church of San Francesco of Paola; this area was formerly called the "Cadda" district which was the ancient suburb of the Carthaginians. The B&B is located about 200 meters from the main Square Angelo Scandaliato. Its prime location allows you to visit the historical centre without the necessity of vehicles.
In the structure's logo in the main facade, is the symbol of the Florentine lily, a flower highly valued for its rhizome that has undisputed medicinal properties, and which was always present in all apothecary laboratories of that time.
The B&B Casa dell'Aromatario aims to offer its guests a unique and unforgettable stay, dedicating comfortable and welcoming rooms equipped with every comfort, pampering them in the morning with rich breakfasts and reviving them with the traditions of aromatherapy, with the presence of aromatic plants in the structure. The B&B has been bestowed with two beautiful terraces, one with a sea view and the other overlooking the ancient church of San Francesco of Paola, which can be used as a relaxation area complete with sofas and ornamental plants. Inside the structure there is also a picturesque private courtyard with benches made with the characteristic ancient ceramics of Sciacca.
Cadda DIscrict
The Cadda rose from the north-west of the old Norman walls and was inhabited by the Jewish community. The district, one of the most densely populated in the city, was bordered on the south by the current via Licata, a commercial road used for the "Caricatore"; a place underground goods were "stored" especially grains. Its urban layout, which has remained unchanged, developed around the Synagogue which, located in the current Cattano courtyard, was the center of the most important events in the life of the community such as weddings, religious festivals, assemblies, and so on. The Cattano courtyard can be reached along the San Vito alley and part of via Cittadella, to the left where a covered passage called "Sikifa" opens up. Entering the courtyard, on the right, are the remains of a mullioned window and an inscription showing a verse from the Bible dated 1548 as a tangible testimony of the period. Inside the Synagogue, whose entrance opens onto Via Goletta, evocative flying buttresses with cylindrical key are still visible.