What is there to visit?
Guide to your stay in Sciacca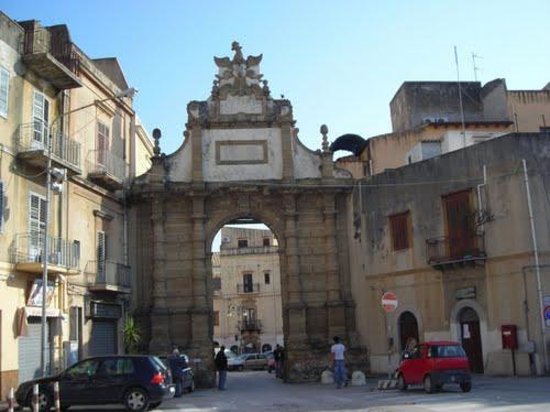 Palermo Gate
Porta Palermo (Palermo Gate) was built around 1753 in the time of Charles III of Bourbon, replacing an already existing but not very effective gate. On the inside of the door you can see the ancient wooden structures that were used to defend the city. On the outside, the façade is in Baroque style, the entire structure is built with large blocks of tuff, a light, porous rock formed by consolidation of volcanic ash and has four rusticated columns. In the upper part there is a large facade where there is a marble plaque engraved with the names of the judges of the time when the door was built. On top of it shows an eagle with wings spread out.