What is there to visit?
Guide to your stay in Sciacca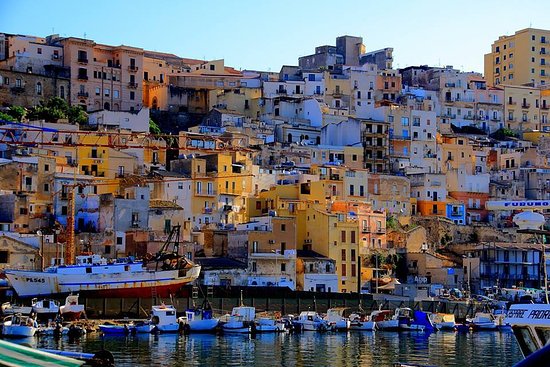 History of Sciacca
Sciacca is located in front of the island of Pantelleria and Tunis, halfway between Selinunte and Agrigento. It has very ancient origins that seem to date back to the lower Paleolithic times. There is controversy over the etymological meaning of the word Sciacca: it is said to derive from Xacca or Xech, the lady or from Syec,  bath. There were many dominations in Sciacca: the Phoenician, Greek-Punic, Arab-Norman, Aragonese, Spanish and Bourbon dominations.
The Normans gave great prestige to Sciacca. The most significant event occurred around 1100, when Count Ruggero d'Altavilla gave the town of Sciacca to his daughter Giulietta as a wedding present. She gave great splendor to the city and built two important churches: San Nicolò la Latina and that of Santa Maria delle Giummare.
Later we find the Spanish domination with the family Peralta. To Guglielmo Peralta, the construction of Luna castle, the church of Santa Maria dell 'Itria (Badia Grande) and to his wife Eleonora d' Aragona we owe the foundation of the church of Santa Margherita. During this period there was the explosion of the famous "case of Sciacca". Margherita Peralta married Artale Luna and at this point a civil war broke out for dominance over Sciacca; on one side the Perollo's of Norman origin and on the other side the Luna's of Spanish origin. All this culminated with the killing of Giacomo Perollo and the suicide of Sigismondo Luna. This brought a long period of poverty to the city of Sciacca.