What is there to visit?
Guide to your stay in Sciacca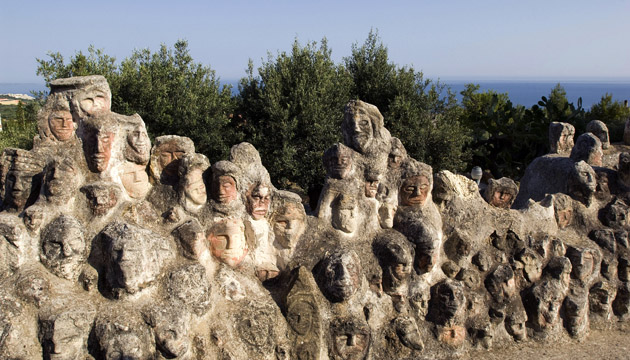 Enchanted Castle
About two kilometers from the city, on the road that leads to the Sitas hotels, you can experience the Castello Incantato, "the Enchanted Castle", a sort of open-air museum where the works of the sculptor and farmer Filippo Bentivegna have been collected and arranged between almond and olive trees. For almost half a century he worked like crazy, and he was really was crazy, but harmless, he populated his farm with heads and monstrous human bodies carved in stone or on the trunks of trees. He often was visited by the local and regional press, the national and foreign press, and even by cinema, radio and television.
Entering inside the enchanted castle you can see hundreds of stone heads of small, large and even gigantic dimensions. In the upper part carved into the rock are galleries, complicated as mazes where on the walls are carved several figures and heads of very strange shapes. On the walls in the room where he lodged there are beautiful paintings with very particular depictions.
Today inside the enchanted castle there is a refreshment area where shows are held on summer evenings.