What is there to visit?
Guide to your stay in Sciacca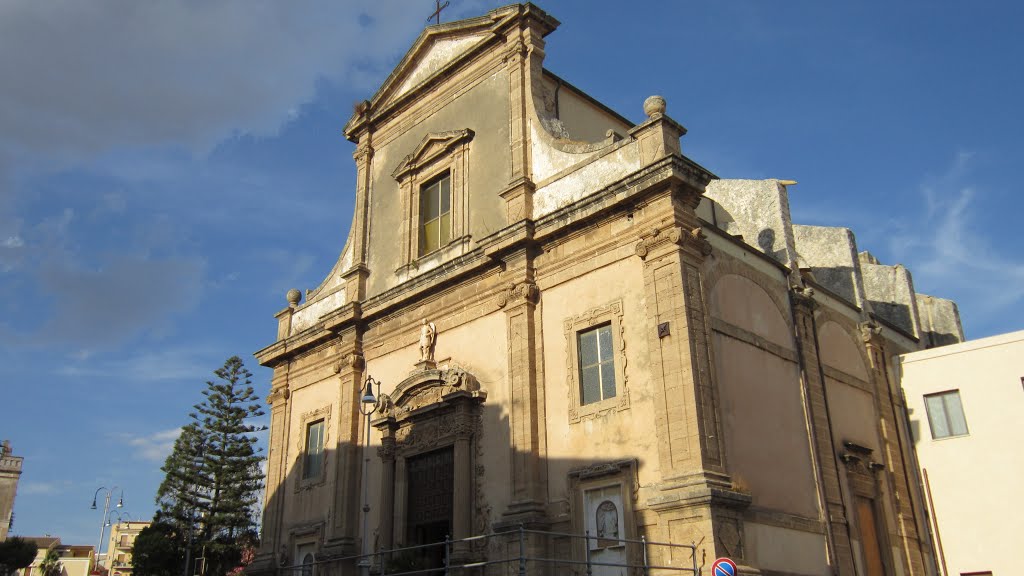 Church of San Michele
The church of San Michele was built in 1614 thanks to the bequest of Natale Amodeo, a rich skin-tanner and shoemaker. The facade has a very simple architecture, the surface is whitewashed, enhanced by the pillars of golden stone. In the lower part of the façade there is a large door and two walled doors on either side. Over the doorway there is a statue of San Michele in white marble from the 1400s.
Entering inside, the church is shaped like a Latin cross and is divided into three aisles by a series of slender columns on which the round arches rest. On the inside of the façade there is a large organ, carved in Baroque style. On the right of the entrance a Gothic-Catalan cross is preserved in a case. Starting from the right aisle we find a high relief in marble from 1500, where you can see the virgin's passage at the bottom and the assumption of Mary in the upper part. In the second chapel in a glass case there is a painting with San Girolamo from 1454, surrounded by a series of panels depicting his life. On the sides of the case we find a bust of Natale Amodeo, the founder of the church, and a bas-relief in which the Archangel Raffaele is sculpted with the little Tobias. At the top there is a painting by Vincenzo Tresca depicting Saint John and the Addolorata. At the end of the aisle there is a beautiful polychrome glass altar. On the high altar there is a wooden statue of San Michele from the 1600s. On the left of the main altar there is a crucifix where there is a golden monstrance-reliquary containing two thorns of the crown of Christ. Continuing we find three statues, that of Saint Joseph, that of the immaculate and the last of Saint Lucia. Above the side door is a canvas depicting the annunciation. Further on you can admire a marble baptismal font from 1586, next to it there is a large painting of Padre Pio.