What is there to visit?
Guide to your stay in Sciacca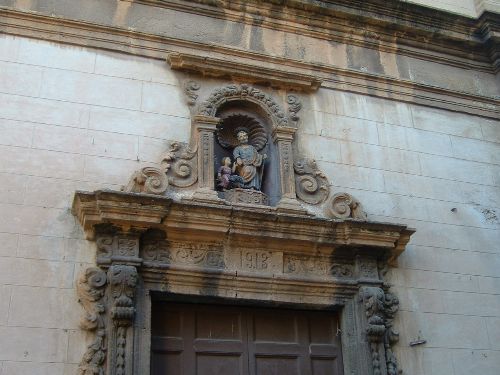 Church of San Giuseppe
The church of Saint Giuseppe was founded around 1500. It was rebuilt in 1608 by the consul of the carpenters Giulio Boccone who dedicated it to Saint Joseph. Restored several times, it was completed in 1856. The current facade was rebuilt in 1913; from the old church the beautiful doorway in Baroque style remains.
Entering inside the church, there  is a single aisle with seven altars. On the altars on the right side of the  aisle are the paintings of Tommaso Rossi, depicting Saint Julian with Saint Ambrose and the Three Kings. On the left side of the aisle are the wedding of Maria di Gaspare Testone, the visitation of Saint Elisabeth and the passage of San Giuseppe di Tommaso Rossi. On the high altar there is a wooden statue of Saint Joseph. On the two sides of the altar we find; on the right the angel that casts down Satan and on the left the guardian angel with the Holy child, Jesus. The paintings of the vault between the triumphal arch and the basin, depict the holy family, the triumph of Saint Joseph and the dream of Saint Joseph.